Our club has had a focus on environmental work this year.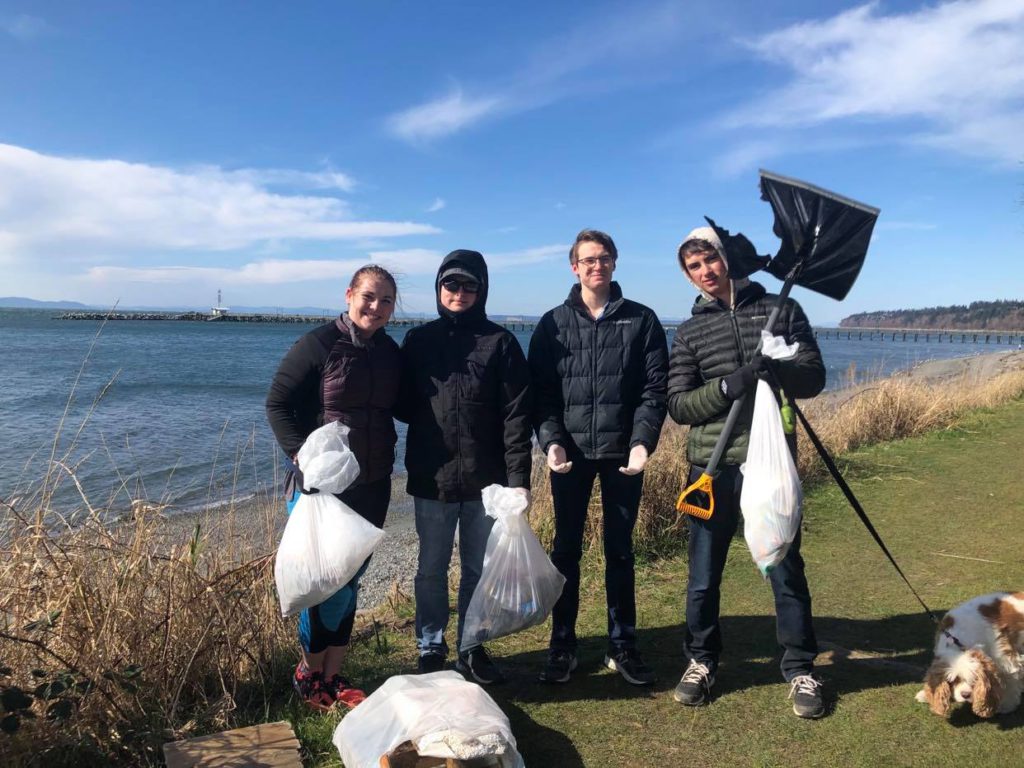 We've done 5 garbage cleanups so far, and plan to do more. Cleaning up plastic waste littered on the ground ensures that it is contained. Otherwise this plastic ends up in the ocean, or some animals eat it thinking it's food. We encourage everyone to go pick up some garbage next time they're on a walk as well!
Another part of a healthy ecosystem is biodiversity. A major problem is that invasive species such as himalayan blackberry and morning glory grow over native species such as ferns and cedar trees, reducing a healthy and biodiverse forest to one big patch of himalayan blackberry. This hurts the animals living in the habitat as well, since the plants they use to live in and feed off of die due to a lack of sunlight. A way to preserve our great biodiversity is by removing the invasive species, and replacing them with native species.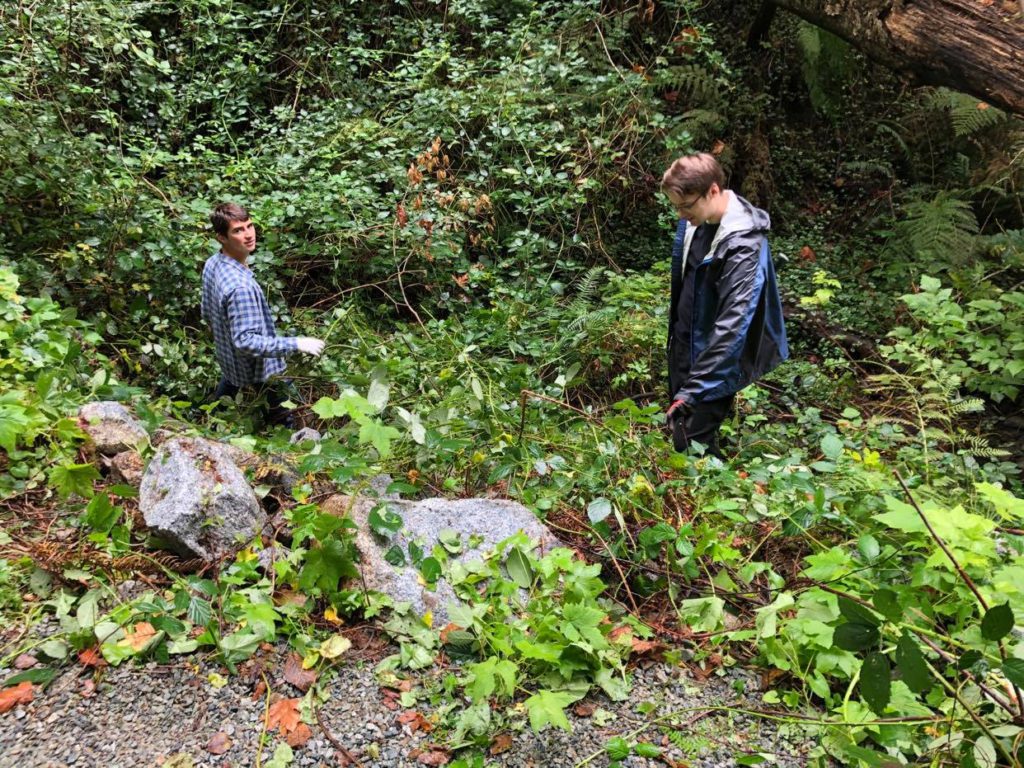 We did three invasive species removals, removing the invasive species overgrowing the centennial park ravine. While we were at it, we picked up garbage along the way.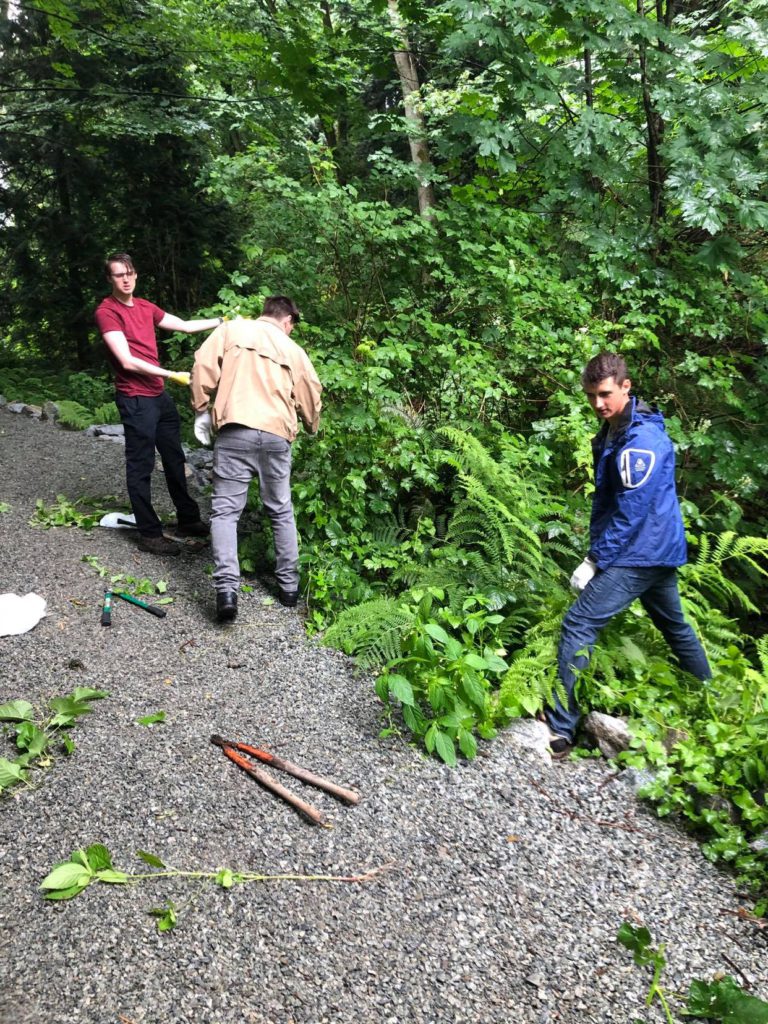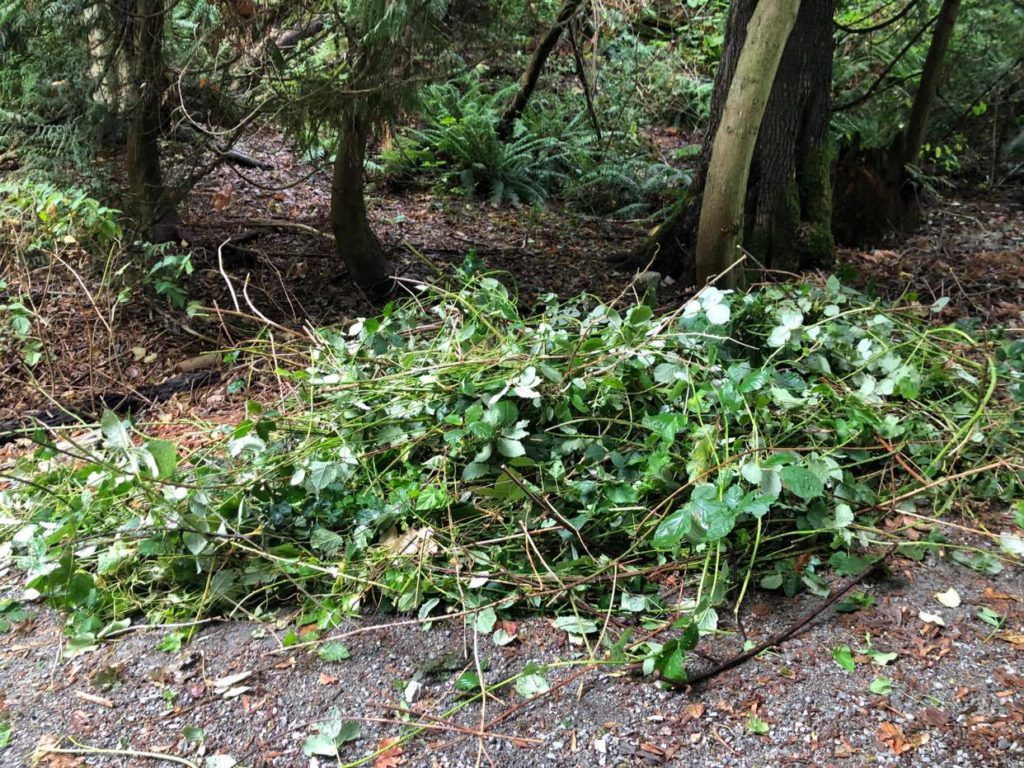 We're not just stopping at invasive species removals. Ryan helped the city of surrey plant 64 trees in the Fun-Fun Park in Ocean Park as well!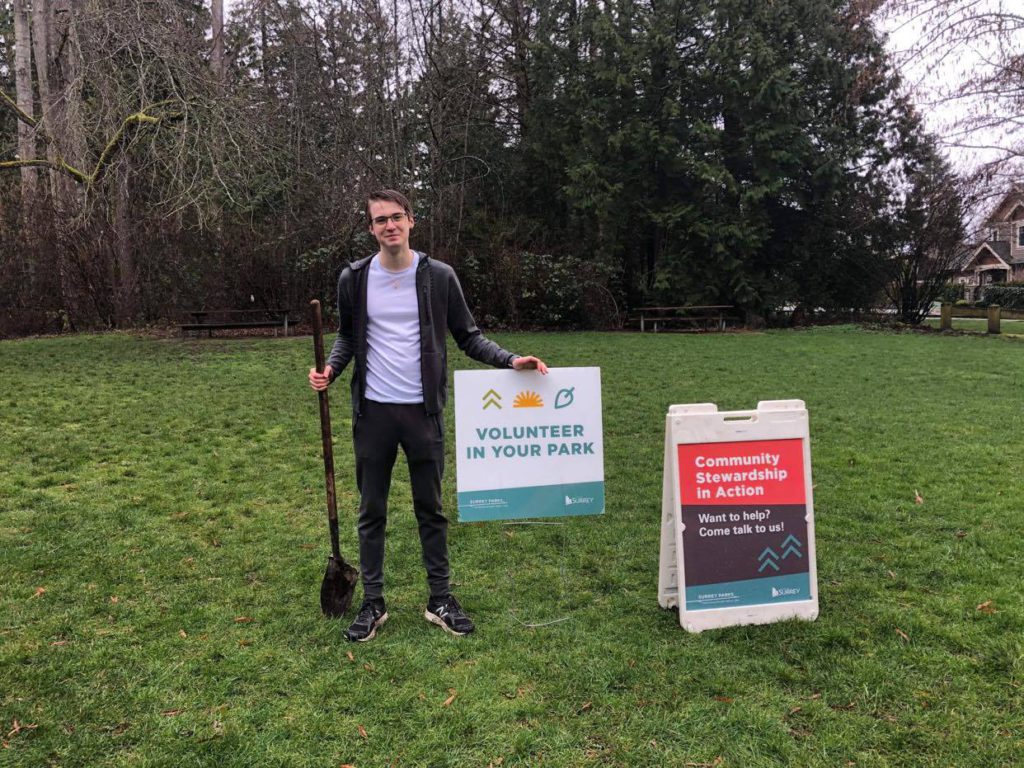 We encourage everyone to contact the city of surrey about environmental volunteering. It's a great way to do something positive that doesn't require close proximity, with an added benefit of getting outside.
There's many things individuals can do to keep their environment healthy! We look forward to continuing our work in our local parks and beaches!